Puwalu 'Eiwa, Ke Holomua 'Ana Ka 'Aha Moku – November 28 – 29, 2016, at the Garden Lanai of the Ala Moana Hotel representatives of the Aha Moku Island Councils from Kaua'i, O'ahu, Maui, Moloka'i Kaho`olawe and Hawai'i, in conference, discussed and determined ways to move the Aha Moku initiative forward. The  agenda featured speakers from the start of the initiative in 2006 to current community and cultural resource management organizations. Three breakout sessions resulted in two resolutions from this puwalu to move the initiative forward. The first resolution supports the the creation of opportunities for direct funding of the 'Aha Moku System at the ahupua'a, moku and island levels. The second resolution recommends that the Hawaiian traditional practitioner seat on the Board of Land and Natural Resources be filled by a Native Hawaiian. The puwalu ended with a renewed commitment to move the Aha Moku forward.
Aha Moku Advisory Committee Meeting October 20, 2016 – AMAC adopts their rules of operations and procedure pursuant to SCR55-2015
 Upcoming Aha Moku Meetings:
Hilo Aha Moku Leadership Workshop, Sat. March 8, 2014
Hilo Hawaiian Hotel-Moku'ola Room @ 9:00 a.m.
Contact: Julia Peleiholani (808-522-8221) or jpeleiholani@yahoo.com
***********************************************************************
Aha Moku O Maui on Thursday, April 3, 2014.                                                                     Place: Cultural Resource Commission                                                                             Contact: Ui Kapu (808-250-1479) for more information
***********************************************************************
Recent Events of January 2014: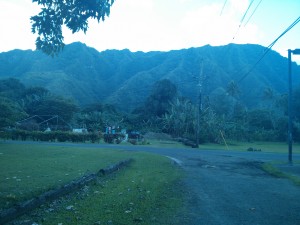 Oahu Aha Moku Council-Tuesday, January 21, 2014
Meeting Time: 6:00 p.m.-8:00 p.m.
Location: Kahana Community Center
Contact: Makani Christensen (808) 780-1253 If you have any questions.
*************************************************************************** 
Events Accomplished for 2013
'Aha Moku- Moku O Keawe Meetings: Mahalo to all who attended
Meetings were held in Moku & Ahupua'a on Hawaii Island
*Saturday, Oct 19th-Hilo Moku
Keaukaha Elementary Cafeteria
(9:00 A.M.-11:00 A.M.)
*Saturday, Nov 2nd- Hamakua Moku
Paniolo Inn Restaurant
(9:00 A.M.-11:00 A.M.)
*Saturday, Nov 9th-Kona Moku
West Hawaii Civic Center
(9:00 A.M.-11:00 A.M.)
*Saturday, Nov 23rd-Kau Moku
Punalu'u Bakery
(9:30 A.M.-11:30 A.M.)
*Saturday, Nov 30th-Puna Moku
Uncle Kimo's Hale-Kaimu
(9:30 A.M.-11:30 A.M.)
*Thursday, Dec 12th-Ola'a 
Papa Mu Gallery
(5:30 P.M.-7:30 P.M.)
*Friday, Dec 13th-Miloli'i 
Miloli'i Park
(6:00 P.M.-8:00 P.M.)
Proposed Rule Changes for Maui Nui Nearshore Fishieries: The Department of Land and Natural Resources (DLNR) Division of Aquatic Resources (DAR) is holding several public information meetings in Maui County this month to discuss proposed rule changes for Maui and Lanai fisheries bag and size limits.
The changes will consist of bag and size limits for several popular nearshore fish including goatfish, parrotfish (uhu), and Jacks (ulua/papio). In addition to the various bag and size limits, the proposed rules will also include a bag limit of no more than two uhu and prohibitions on the take of blue male uhu for the two large species, and slot limits for 'omilu. Draft rules are posted on the DAR website at http://state.hi.us/dlnr/dar/ under "What's New."

The DLNR is holding these meetings to explain what is being proposed, how these proposals were developed and what is the process moving forward.
The meetings are scheduled as follows:
Oct. 10, 2013, in Hana at Helene Hall from 5:30 to 8 p.m.
Oct.15, 2013, in Lanai City at the Lanai Senior Center from 5:30 to 8 p.m.
Oct. 16, 2013, in Kahului at Maui Waena School Cafe from 5:30 to 8 p.m.
Past Events
Aha Moku Advisory Committee: meeting Wednesday, May 22, 2013, 1:00 pm, 1151 Punchbowl Street, Rm 132.
First Meeting of the Aha Moku Advisory Committee: April 18 – 19, DLNR Board Room
Hawai`i State Department of Land and Natural Resources: Land Board, Island Burial Council, Commission on Water Resource Management meeting schedules. (click here)
Hawaiian Homes Commission Meetings 2012
HHC meetings are held on Mondays, unless otherwise noted.
HHC meetings on Oahu, other than community meetings, will be held at the Hawaiian Home Lands, Hale Pono'ī, at Hale Kalaniana'ole, in Kapolei.
Schedule (click here)
Paepae O He`eia
Community Workdays, He`eia, O`ahu
Goal: To organize our community in an effort to malama He`eia Fishpond
Projects: Mangrove Removal, Wall Refurbishment, Invasive Limu Removal
When: 2nd Saturdays of every month (except January, June, July, and August)
Start: 8:30 a.m.
Finish: 12:30 p.m.
Due to our tight parking situation and desire to maximize the efficiency of these workdays, we limit the number of participants at each workday. Please call to reserve a spot during one of our workdays and inquire about parking information. Join the revitalization effort! (808) 236 6178 or email: admin@paepaeoheeia.org
Māhuahua 'Ai o Hoi
"Abundantly grow the fruit of Hoi"
He`eia, O`ahu (map)
Volunteer workdays are on the 2nd Saturday of each month starting at 8:30am and ending at 12:00pm Noon.  If you would like to attend please RSVP to kyrie@kakoooiwi.org
Loko Ea Fishpond Community Work days
Loko Ea, Haleiwa, O`ahu, Fishpond resotration project community work day, every third Saturday of the month.  Help to restore a Hawaiian fishpond.  Contact the Loko Ea Fishpond Restoration Project (click here to RSVP)
Ku Kakou i Ka Pono, Ku a Puni Ao Malamalama
Association of Hawaiian Civic Clubs
53rd Annual Convention, 2012
J.W. Marriott
Washington D.C.
October 14 – 21, 2012 (click here)
Hūi! E hele mai!
August, 2012 marks the end of the Pacific Resources for Education and Learning's  (PREL) E Ho`omau project. E Ho'omau! (to persevere; to learn from the past and perpetuate the good) is a culturally rich curriculum development project funded under the Native Hawaiian Education Program of the U.S. Department of Education. Visit their web site. (click here)
Awaiaulu, 28 November 2011 – 31 July 2012
Awaiaulu needs your help! No Hawaiian language skill is necessary.  A project to make 75,000 digital images of Hawaiian language newspaper pages into searchable typescript. 15,000 pages have been completed.  There are 60,000 pages to go. This is from a cache of 125,000 Hawaiian language newspaper pages still available, representing over a million pages of text.  Having the text searchable will enable research and translation. The information will add to the knowledge our ancestors left for us.  (click here)
Aha Moku Meetings
On July 9, 2012 3:30pm, at the Office of the Governor, Governor Neil Abercrombie signed into law HB 2806 SD2 HD2 CD1 creating the Aha Moku Advisory Committee in the Department of Land and Natural Resources.  6 long years: Act 212, Act 39, and now Act 288. We did it! Now the work begins. The Governor shall select the representative who would serve as the Aha Moku Island Advisory representative for each island by December 2012.  The Senate will confirm the selection. Let's find the right people to serve our communities.
Kaua`i, Monday, July 30, 2012, Kaua`i Community College, OCET Room, 6:00 – 8:30 pm
Moloka`i, Wednesday, August 1, 2012, Kulana Oiwi, Kaunakakai, 4:30 pm start
Maui, Saturday, August 4, 2012, Kahului Elementary School Cafeteria, 10:00 am to 3:00
Lana`i, Tuesday, August 7, 2012, Lana`i Senior Center, 6:00 to 9:00 pm
Association of Hawaiian Civic Clubs, O`ahu Council, General Membership Meeting
Saturday, 7/14/12, 9:00 a.m.
Club Presidents and Permanent Members
Kapolei, O`ahu,
On the Hawai`i Maoli grounds directly in back of the Department of Hawaiian Home Lands Office, off North/South Roads in Kapolei (O`ahu Council, click here)
Mala restoration and 'uala planting at Lunalilo Home
Saturday morning, June 30 from 9 – 11am.
Blessing for the garden at 9am by Kaleo Paik
Restore the previously abandoned garden area for the kupuna at Lunalilo Home.
We have some tools; however, please feel free to bring your own favorite garden tool(s) if you like such as shovels, metal rakes, hoes & picks.
Please RSVP (Kimo – 291-9479) if you can come, kokua or just attend even if you are unable to work. The kupuna will appreciate your help and interest to bring their garden back to life.
Bring drinking water, sun screen, hat, water etc. for yourself. Feel free to bring your family.
Nalei Akina, Lunalilo Home Administrator, is also coordinating this event with the kupuna, staff and others associated with Lunalilo Home.
Lunalilo Home (next to  Kaiser High School)
501 Kekauluohi Street
Honolulu, Hawai'i 96825
Turn from Lunalilo Home Rd. onto Kalakua St. and left on to Kekauluohi St. (map) (information)
Ka'anapali-Kahekili Watershed Management Plan Meeting
Characterizing the Watershed (June 27, 2012, 6pm at the Kaunoa Senior Center in Lahaina (788 Pauoa St.))
Implementation Strategy and Priority Recommendations (September 2012)
Comments due July 13, 2012. (click here)
"Thar she blows!"
Western Pacific Regional Fishery Management Council Fishers Forum
Managing the recovery of the North Pacific Humpback Whales
June 27th, 2012. 6pm to 9pm
Harbor View Center, 1129 Nimitz Highway
Learn About, Speak Up for Corals: Public Meetings on Protecting 82 Corals
Honolulu Listening Session
When: June 25, 6 p.m.
Where: Pagoda Hotel; 1525 Rycroft Street; Honolulu, HI; telephone: (808) 941–66
June 21, 2012,The Big Q, Polling may affect Loko Ea Fishpond, Haleiwa, O`ahu
The Honolulu C&C will be voting next week on a recommendation to close a public park and sell off 3.4 acres fronting Loko Ea fishpond to a private landowner.  The Star Advertiser is hosting this poll on their web site. The Loko Ea fishpond restoration project is asking people to vote in this poll.  Poll results: "What should the city do with eight vacant land remnants in Haleiwa, which it doesn't plan to develop?"  (click here)
OHA Board of Trustees to hold two meetings on Moloka'i
Community Meeting
Wednesday, June 20, 2012
6:30 p.m.
Kūlana 'Oiwi Hālau, 600 Maunaloa Highway, Kalama'ula, Molokaʻi
OHA Board of Trustees Meeting
Thursday, June 21, 2012
9:00 a.m.
Kūlana 'Oiwi Hālau, 600 Maunaloa Highway, Kalama'ula, Molokaʻi
For more information, visit www.oha.org or call OHA's Moloka'i office at (808) 560-3611.
May 11, Friday at 5:00pm Whale Sanctuary in Kihei. Maui Marine Resources.
May 15, Tuesday at 5:30pm Na'aikane Cultural Center Lahaina. Project Core of engineers/Moku'ula EIS study on the wet lands of Moku'ula. encouraging all to attend. Presenters are Ku'i Walu consultant firm from O'ahu Dawn Chang, Cultural Surveys Hawaii, Core of Engineers. present and invited, County of Maui, Lahaina Restoration Foundation, Lahaina Town Action Committee, County Council rep Elli Cochran, Friends of Moku'ula, Na Kupuna o Maui and all who wish to give input
May 22, Tuesday 10:00am-4:00pm Na'aikane o maui Cultural Center Lahaina. with DAR, NOAA and SAC, Coastal marine Spacial Planning/Stakeholders 4 day workshop. Aha Moku o Maui's 3rd meeting with these agencies are to expedite a 4-day Coastal marine Spacial Plan within the Sanctuary waters of Maui to address Land, Commercial, Tourism impacts and ways to address those problems.
May 23, Wednesday 5:30pm Paia Community Center. Statewide Public Listening Session for the Hawaii Ocean Resources Management Plan (ORMP) Mandated by Chapter 205A of the Hawaii Revised Statutes, approaches management of Hawaii's ocean resources using an inter-grated, place based approach. Three perspective framework including 1) Connecting the land and the sea. 2) preserving our ocean heritage. 3) Promoting collaboration with stewardship.