Upcoming Events
Association of Hawaiian Civic Clubs
61st Annual Convention, 2020
Sheraton Kona Resort and Spa
Keauhou Bay, Hawaii
November 8-16,2020 (click here)
For more information on the Association of Hawaiian Civic Clubs visit: www.aohcc.org
OHA Board of Trustees Meetings
For more information, visit oha.org/trustees
Past Events
Puwalu 'Eiwa, Ke Holomua 'Ana Ka 'Aha Moku – November 28 – 29, 2016, at the Garden Lanai of the Ala Moana Hotel representatives of the Aha Moku Island Councils from Kaua'i, O'ahu, Maui, Moloka'i Kaho`olawe and Hawai'i, in conference, discussed and determined ways to move the Aha Moku initiative forward. The  agenda featured speakers from the start of the initiative in 2006 to current community and cultural resource management organizations. Three breakout sessions resulted in two resolutions from this puwalu to move the initiative forward. The first resolution supports the the creation of opportunities for direct funding of the 'Aha Moku System at the ahupua'a, moku and island levels. The second resolution recommends that the Hawaiian traditional practitioner seat on the Board of Land and Natural Resources be filled by a Native Hawaiian. The puwalu ended with a renewed commitment to move the Aha Moku forward.
Aha Moku Advisory Committee Meeting October 20, 2016 – AMAC adopts their rules of operations and procedure pursuant to SCR55-2015
 Upcoming Aha Moku Meetings:
Hilo Aha Moku Leadership Workshop, Sat. March 8, 2014
Hilo Hawaiian Hotel-Moku'ola Room @ 9:00 a.m.
Contact: Julia Peleiholani (808-522-8221) or jpeleiholani@yahoo.com
***********************************************************************
Aha Moku O Maui on Thursday, April 3, 2014.                                                                     Place: Cultural Resource Commission                                                                             Contact: Ui Kapu (808-250-1479) for more information
***********************************************************************
Events of January 2014: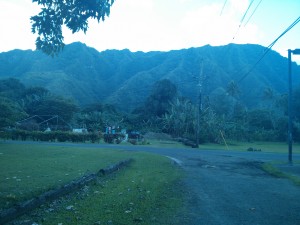 Oahu Aha Moku Council-Tuesday, January 21, 2014
Meeting Time: 6:00 p.m.-8:00 p.m.
Location: Kahana Community Center
Contact: Makani Christensen (808) 780-1253 If you have any questions.
*************************************************************************** 
Events Accomplished for 2013
'Aha Moku- Moku O Keawe Meetings: Mahalo to all who attended
Meetings were held in Moku & Ahupua'a on Hawaii Island
*Saturday, Oct 19th-Hilo Moku
Keaukaha Elementary Cafeteria
(9:00 A.M.-11:00 A.M.)
*Saturday, Nov 2nd- Hamakua Moku
Paniolo Inn Restaurant
(9:00 A.M.-11:00 A.M.)
*Saturday, Nov 9th-Kona Moku
West Hawaii Civic Center
(9:00 A.M.-11:00 A.M.)
*Saturday, Nov 23rd-Kau Moku
Punalu'u Bakery
(9:30 A.M.-11:30 A.M.)
*Saturday, Nov 30th-Puna Moku
Uncle Kimo's Hale-Kaimu
(9:30 A.M.-11:30 A.M.)
*Thursday, Dec 12th-Ola'a 
Papa Mu Gallery
(5:30 P.M.-7:30 P.M.)
*Friday, Dec 13th-Miloli'i 
Miloli'i Park
(6:00 P.M.-8:00 P.M.)
Past Events
Aha Moku Advisory Committee: meeting Wednesday, May 22, 2013, 1:00 pm, 1151 Punchbowl Street, Rm 132.
First Meeting of the Aha Moku Advisory Committee: April 18 – 19, DLNR Board Room
Hawai`i State Department of Land and Natural Resources: Land Board, Island Burial Council, Commission on Water Resource Management meeting schedules. (click here)
Hawaiian Homes Commission Meetings 2012
HHC meetings are held on Mondays, unless otherwise noted.
HHC meetings on Oahu, other than community meetings, will be held at the Hawaiian Home Lands, Hale Pono'ī, at Hale Kalaniana'ole, in Kapolei.
Schedule (click here)
Paepae O He`eia
Community Workdays, He`eia, O`ahu
Goal: To organize our community in an effort to malama He`eia Fishpond
Projects: Mangrove Removal, Wall Refurbishment, Invasive Limu Removal
When: 2nd Saturdays of every month (except January, June, July, and August)
Start: 8:30 a.m.
Finish: 12:30 p.m.
Due to our tight parking situation and desire to maximize the efficiency of these workdays, we limit the number of participants at each workday. Please call to reserve a spot during one of our workdays and inquire about parking information. Join the revitalization effort! (808) 236 6178 or email: admin@paepaeoheeia.org
Māhuahua 'Ai o Hoi
"Abundantly grow the fruit of Hoi"
He`eia, O`ahu (map)
Volunteer workdays are on the 2nd Saturday of each month starting at 8:30am and ending at 12:00pm Noon.  If you would like to attend please RSVP to kyrie@kakoooiwi.org
Loko Ea Fishpond Community Work days
Loko Ea, Haleiwa, O`ahu, Fishpond resotration project community work day, every third Saturday of the month.  Help to restore a Hawaiian fishpond.  Contact the Loko Ea Fishpond Restoration Project kimi.apiki@gmail.com
Aha Moku Meetings
On July 9, 2012 3:30pm, at the Office of the Governor, Governor Neil Abercrombie signed into law HB 2806 SD2 HD2 CD1 creating the Aha Moku Advisory Committee in the Department of Land and Natural Resources.  6 long years: Act 212, Act 39, and now Act 288. We did it! Now the work begins. The Governor shall select the representative who would serve as the Aha Moku Island Advisory representative for each island by December 2012.  The Senate will confirm the selection. Let's find the right people to serve our communities.
Kaua`i, Monday, July 30, 2012, Kaua`i Community College, OCET Room, 6:00 – 8:30 pm
Moloka`i, Wednesday, August 1, 2012, Kulana Oiwi, Kaunakakai, 4:30 pm start
Maui, Saturday, August 4, 2012, Kahului Elementary School Cafeteria, 10:00 am to 3:00
Lana`i, Tuesday, August 7, 2012, Lana`i Senior Center, 6:00 to 9:00 pm
Association of Hawaiian Civic Clubs, O`ahu Council, General Membership Meeting
Saturday, 7/14/12, 9:00 a.m.
Club Presidents and Permanent Members
Kapolei, O`ahu,
On the Hawai`i Maoli grounds directly in back of the Department of Hawaiian Home Lands Office, off North/South Roads in Kapolei (O`ahu Council, click here)