On October 20, 2016 the Aha Moku Advisory Committee (AMAC) adopted rules for practices and procedures to guide the work of the AMAC. The rules were adopted pursuant to SCR55-2015. The final of the version of the adopted rules can be found Here.
2015 Aha Moku Advisory Committee Report to the Legislature.
2014 Aha Moku Advisory Committee Report to the Legislature.
2013 Aha Moku Advisory Committee Report to the Legislature.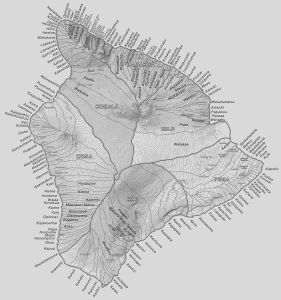 The Aha Moku Advisory Committee was established by Act 288. It is placed in the Department of Land and Natural Resources for administrative purposes. The eight members were appointed by the Governor and confirmed by the Senate from a list of nominations submitted by the Aha Moku Councils of each island.
Pi'ilani Kaawaloa
Hawai'i Po'o-Moku O Keawe
Email: punatita7@yahoo.com
Pi`ilani Kaawaloa lives in the ahupua`a of Puna on Hawaii`i island, and grew up on the slopes of Kilauea. She is a cultural practitioner, hula practitioner, singer, chanter and teacher in Pahoa.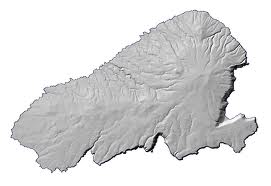 Leslie Aipalena Kuloloio
Kaho`olawe Po'o- Moku O Kanaloa
Email: Pokaiuli@yahoo.com
A treasured kupuna, Les and his ohana from Maui have been gathering and fishing on six ahupuaa for more than 10 generations. Les believes in a simple Hawaiian lifestyle, which includes fishing and planting, using one's own natural resources within one's own moku boundaries. The island of Kahoolawe is part of his ancestral and cultural connections through both of his parents' genealogy. He and his ohana are known for taking care of and sustaining the ecosystem off of Kahoolawe and Maui for generations.
Les has been involved with the Kahoolawe Conveyance Commission, the Kahoolawe Island Reserve Commission and the Protect Kahoolawe Ohana, of which he is the current kupuna spokesperson. He sat on the Cultural Resource Management Plans and Land Use Committee prior to the cleanup of ordinances on the island. He participated in marine research of the island's shoreline during a joint venture with NOAA and the Protect Kahoolawe Ohana Fishery Studies.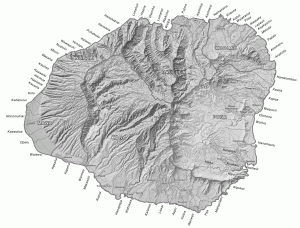 Thomas Hashimoto
Kaua`i Po'o- Moku O Mano Kalanipo
Email:Thomas.Hashimoto@hotmail.com
Thomas Hashimoto was born in Ha'ena in 1934, on the Island of Kauai. He's a traditional Lawai'a (fisherman) and Mahi'ai (farmer) with methods passed down from his father. He strives to perpetuate the Hawaiian resource protection methods and living Pono with the land and ocean.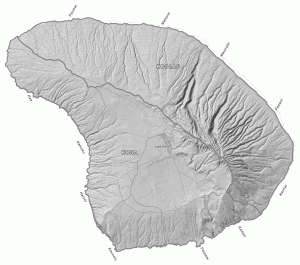 Winifred Basques        
Lana`i Po'o- Moku O Nana'i Kaula
Email: winnie@aloha.net
Winnie learned the Lawai'a and Mahia'i practices and knowledge of her ancestors from her Kupuna. She has been using this generational knowledge on the island of Lanai (Moku of Kona and Ko'olau) for 40 years. Winnie currently serves on the County of Maui's Council on Aging.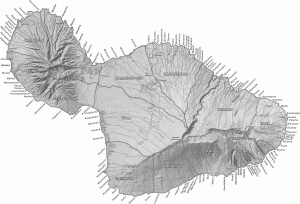 Kyle Nakanelua
Maui Po'o- Moku O Kahekili
Email: kyle.nakanelua@gmail.com
Kyle Nakanelua resides in Haiku. He's a Fireman and Captain at Kahului airport. Kyle, is also the Alaka'i for Halemua. Halemua specializes in male activities within Hawaiian life, past, present, and future.

Kamalu Poepoe
Moloka'i Po'o-Moku O Pule O'o
Email:Karenpoepoe@yahoo.com
Kamalu Poepoe along with husband Mac Poepoe has taken the Aha Kiole of Molokai to a significant level that protects the natural resources of their Ahupua'a. Her leadership that opposed many developments to the island has kept Molokai within the daily lifestyle of the Hawaiian people in their community.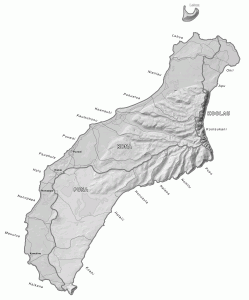 Keith Robinson
Ni`ihau Po'o- Moku O Kahelelani
Email: niihauisland@hawaiian.net
Keith Robinson was selected by the Ni`ihau community members to represent their island.  The Robinson family have been the hereditary Konohiki for the island of Ni`ihau since it was purchased from Kamehameha V by Keith's great, great grandmother Elizabeth McHutchinson Sinclair.  Keith has continuously expressed his desire to keep the island private to preserve Ni`ihau customs and traditions and protect its environment. On Kaua`i, Keith maintains a private botanical garden and is credited with keeping numerous Hawaiian plants from extinction.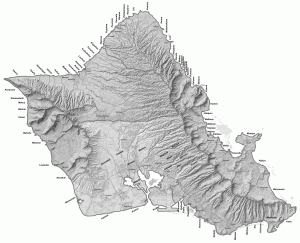 Rocky Kaluhiwa
O`ahu Po'o-Moku O Kakuhihewa
Email: rockyfromheeia@aol.com
Leialoha "Rocky" Kaluhiwa lives in the `ili of He`eia Kea, in the `ahupua`a of He`eia, Moku of Ko`olaupoko.  A great great granddaughter of Wahineali`i Komomua Akona, she can trace her lineage back more than a hundred years in He`eia Kea.  She is an officer of the Ko`olaupoko Hawaiian Civic Club, a non-profit community organization dedicated to the perpetuation of the Native Hawaiian culture, heritage and people (http://www.koolaupokohcc.org).